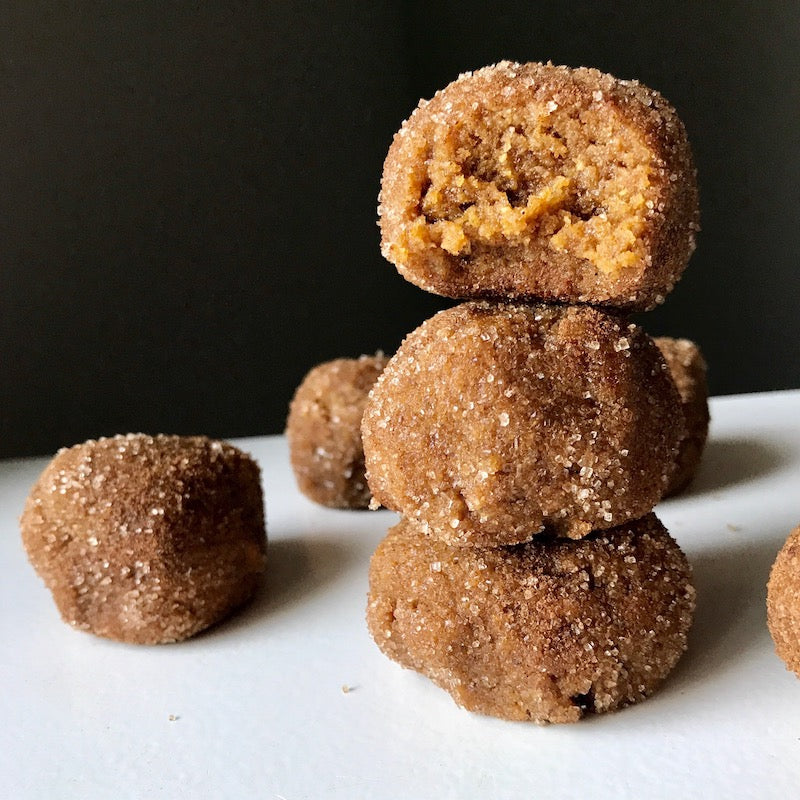 (Adaptogenic, Paleo, Dairy-free) 
Fall is coming! And its never too early to bring out the pumpkin! These bites are a healthy way to satisfy any fall cravings. Low in sugar, high in protein and full of nutrients. 
INGREDIENTS
1 3/4 cup oat flour
1/4 cup almond flour
2 tbsp coconut sugar
1 tbsp pumpkin spice (cinnamon, nutmeg, allspice, ginger)
1 scoop Great Lakes Ginseng powder 
1/2 cup pumpkin puree
1/4 cup almond butter 
1/4 cup maple syrup
1 tbsp almond milk (more or less may be necessary)
DIRECTIONS 
Comping all ingredients in bowl.
Form into small bite sized balls. Roll in optional cinnamon/sugar mixture if desired.
Refrigerate for at least 20 min to firm up before serving.
Store in refrigerator. 
#greatlakesginseng 
Kelsey Lee