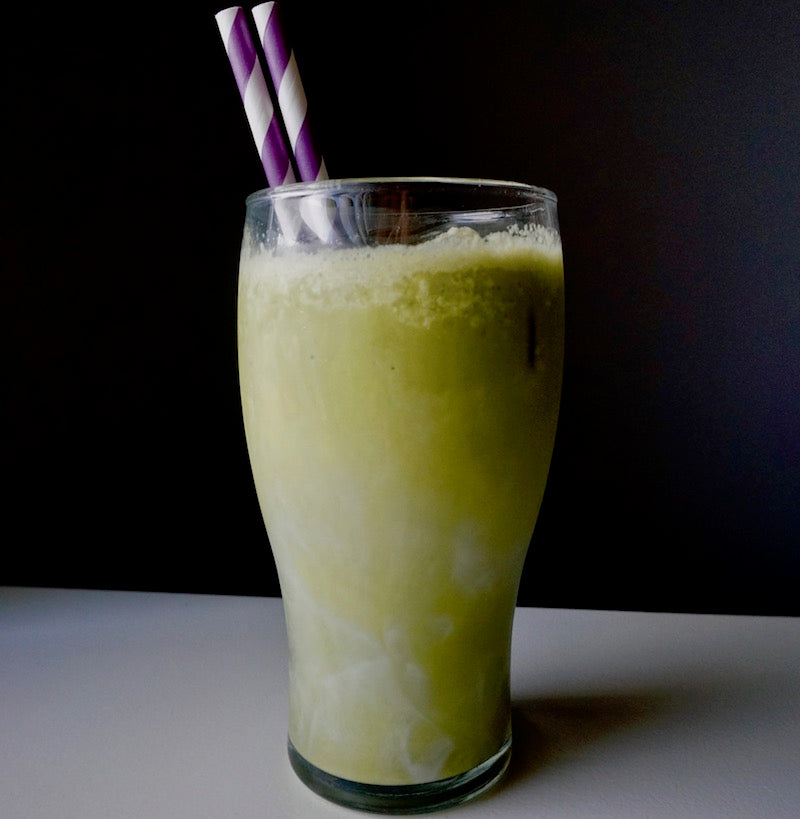 (Adaptogenic, Vegan, Dairy-free) 
This iced latte will fill you with energy and will keep you satisfied. Its the perfect warm weather alternative to your favourite warm drink!  Matcha is full of antioxidants and can help boost your metabolism. American ginseng helps to improve brain function and can elevate mood and reduce stress. These ingredients together provide for a powerhouse combination! Enjoy ! 
INGREDIENTS
3/4 cup of nut milk
2 tsp matcha powder 
1 tsp maple syrup
1 tsp coconut oil 
1 tsp vanilla extract 
Pinch of sea salt
1 tsp of Great Lakes Ginseng Powder 
Large handful of ice 
250 ml coconut milk 
DIRECTIONS 
Add all ingredients except coconut milk and 1/2 ice into blender, and blend until well combined
Add coconut milk and other half of ice into a class and top with match mixture! Enjoy! 
#greatlakesginseng 
Kelsey Lee